There is never a dull moment in UPPERROOM PENTECOSTAL BIBLE CHURCH (Divine Appointment Ministry lnt'l). It is high level of grace on Sundays as Divine Appointment Ministry International aka Upper Room now holds (3) THREE services of grace every Sunday and a powerful Life Transforming Single service at its NEW CATHDERAL Prayer city of Testimonies Ajah 9am every sunday.
You can now worship God much earlier on Sundays with Rev Ben Eragbai in our early morning services of 1st Service 6.30am , 2nd Service 8am, 3rd Service  9.30am .
Just arrange your time as it can fit into any of the services. Remember, you are NEEDED by GOD that is why you are CREATED and the reason why YOU are CREATED is to worship GOD. Why not join Rev Ben Eragbai this Sunday at any of the centers GraceLand Ilupeju 6.30am,8am and 9.30am and Prayer city Ajah 9.30am and your life will never remain the same again.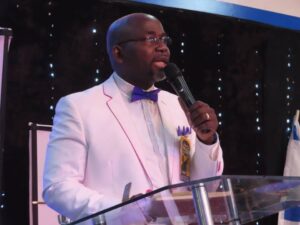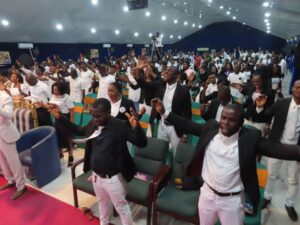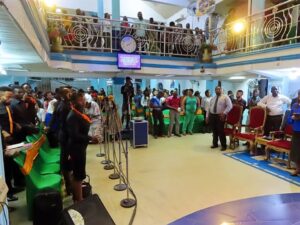 Prayer can change that situation. Pulling down walls of Jericho in prayer is a weekly prayer conference where every wall of obstacle will come down. Come and take charge this year by joining us every TUESDAY in the prayer conference – PULLING DOWN WALLS OF JERICHO with Prayers/Communion. The time is 6.30am-7.45am. It was after the children of Israel marched the walls of Jericho round seven times in victory that the walls came crumbling down. I see those challenges coming down for your sake this season in Jesus name. See you there!!!.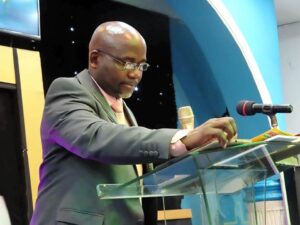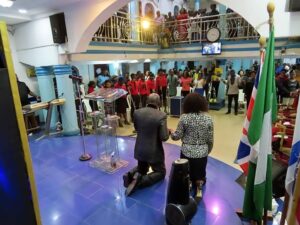 And they overcame him by the Blood of the Lamb and by the words of their testimonies…….. – Rev 12:11. There is power to heal, deliver and prosper in the Blood of Jesus. It had to cost God the blood of His only begotten son to redeem man from destruction. Communion is a commandment from God right from the old testament. In exodus 12:1-1 God inaugurated the passover feast, It was through this feast that the israelities were preserved and freed from egyptian oppression. Since the inception of this feast in Divine Appointment Ministry on weekly basis, it has been for us from glory to glory with awesome and amazing testimonies. The two centers now hold service every week to fullfill this timely commandment especially in this perilious time. You can plan to join us on Tuesdays at our New Cathederal Prayer City of Testimonies Ajah and Wednesdays at Graceland Ilupeju center. Time is 6pm. See you there!!!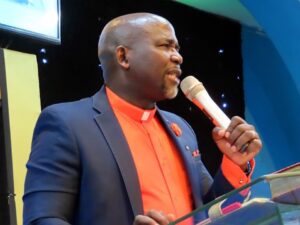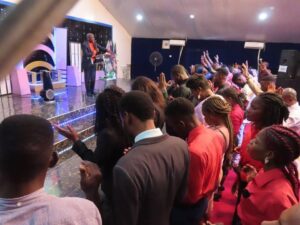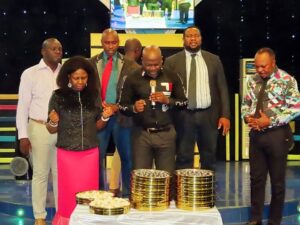 Come and Renew your Covenant of PROTECTION, PROVISION & PROMOTION in our Divine Appointment Miracle Service that holds every 1st Saturday of the month in any of these centers Graceland Ilupeju 6.30am and Prayer City of testimonies Ajah 10am. It is a vision from God to Rev Ben to gather the church every month to provoke covenant of PROTECTION, PROVISION AND PROMOTION over members lives, business, carreer etc. It is a meeting that hosts thousands of people all over the state and nation every month. Why not plan to join this 1st Saturday of the month and experience Divine Appointment on every side.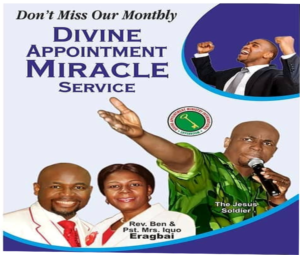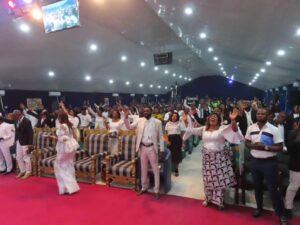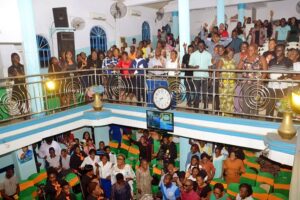 Worship with us in any of our whorship center
Divine appointment ministry int'l
Grace land ilupeju
three services every sunday from 6:30am,8:30am, 10:am
17,oyewole street,off shyllon str,off ikorodu Rd,palmgrove B/stop
Lagos.
Prayer city of testimonies AJAH
Sunday service:10am
6,Flodgate str,by enyo filling station by LBS,ajah Lagos.